Success Stories & Best Practices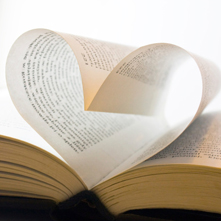 The American Medical Group Association (AMGA) and its members embrace collaboration and knowledge sharing to achieve better outcomes for our patients, medical groups, and communities. In fact, through our collaboratives focusing on management of chronic conditions (including hypertension), publication of results and best practices, and the Anceta Collaborative, AMGA and the American Medical Group Foundation have been leaders in identifying care processes that point the way to measurable improvements in hypertension control.
Using these campaign planks (evidence-based care processes) and other tactics, as needed for their community, many of the Measure Up/Pressure Down® medical groups are proving to be successful in the battle against hypertension.
If your medical group or health system would like to be featured as a success story, please email Shannon Walsh.
Success Stories
Arch Health Partners [+]
The Baton Rouge Clinic [+]
Colorado Springs Health Partners [+]
Kaiser Permanente Northern California Hypertension Program [+]
Mercy Clinics Inc. [+]
New West Physicians [+]
Premier Medical Associates [+]
Riverside Medical Group [+]
Summit Medical Group [+]
ThedaCare Physicians [+]
Best Practices
Kaiser Permanente Southern California: Automated Telephone Intervention [+]
Anceta Collaborative: Seasonal Variation in Blood Pressure Control [+]
Anceta Colalborative & Billings Clinic: Stepping Up Clinical Analysis to Improve Management of Hypertension [+]
Anceta Collaborative: Do JNC 7 Guidelines Lead to Better Hypertension Control? [+]
Anceta Collaborative: Precision and Rounding in BP Measurement [+]
Anceta Collaborative: Adjusting for Patient Factors [+]
Anceta Collaborative: Hypertension Control and Level of Education [+]
Anceta Collaborative: Why All Specialties Should Record Blood Pressure [+]
Anceta Collaborative: Prevalence vs. Control Rate [+]
Million Hearts®: Cheshire Medical Center/Dartmouth-Hitchcock Keene [+]
Million Hearts®: Kaiser Permanente Northern California [+]
Million Hearts®: ThedaCare Physicians [+]
Montana's Community Transformation Grant to Benefis Medical Group [+]
ONC: EHR Innovations for Improving Hypertension Challenge [+]
Guidelines & Protocols
Evidence-Based Hypertension Protocols [+]
Eighth Joint National Committee (JNC 8) Guidelines [+]