Join Our Mission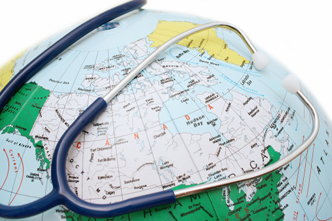 What if all American Medical Group Association (AMGA) member medical groups and health systems agreed to work together to address one of the nation's most important public health challenges?
AMGA members experience firsthand the synergistic benefits of combining our efforts to achieve better outcomes for our patients, medical groups, and communities. Through our collaboratives focusing on management of chronic conditions (including hypertension), publication of results and best practices, and the Anceta Collaborative, AMGA and the American Medical Group Foundation (AMGF) have been leaders in identifying care processes that point the way to measurable improvements in hypertension control.
Measure Up/Pressure Down® is an unprecedented quality initiative that could dramatically improve the health of our nation. To date, more than 140 medical groups delivering care to more than 42 million patients have joined Measure Up/Pressure Down®, including some of the nation's most prestigious health organizations such as the Mayo Clinic, Cleveland Clinic, Kaiser Permanente, Geisinger Health System, and Henry Ford Health System.
Join us today by completing this form. Your participation will serve as an example of the leadership and commitment among AMGA medical groups to improve care and make a difference in the health and well-being of our population. Remember that participation is open to all medical groups and health systems and is not limited to AMGA members.
What You Should Know
Cost. For AMGA members, there is no cost to join the campaign. Non-AMGA member groups can participate in the campaign for a fee.
Activities. The campaign will challenge medical groups to adopt one or more campaign planks (evidence-based care processes) and work toward achieving the campaign goal of 80 percent of hypertensive patients in control by 2016.
Data Reporting. Participating groups will be asked to complete a Medical Group Profile Survey and provide quarterly updates on blood pressure control rates and select standard measures to enable AMGF to evaluate campaign implementation and outcomes. All data will be reported in the aggregate and will be used for no other purpose than to assist the campaign in reaching its goals and evaluating results.
Materials. Participating groups will receive a Provider Toolkit and free training, invitations to monthly webinars, and free materials for patients.
Publicity. Groups that join the campaign may have the opportunity to be listed in campaign promotions including advertisements and articles in AMGA's eNewsletter Inside AMGA and flagship publication Group Practice Journal, AMGA's website, and press releases.
Thought Leadership. Measure Up/Pressure Down™ will allow AMGF to demonstrate how coordinated care is essential to a value-based care model and to furthering the Triple Aim (improving the patient experience, improving the health of populations, and reducing the per capita cost of health care).
National Campaign. AMGF will coordinate outreach strategies to engage patients, consumers, employers, and the entire nation in achieving greater levels of hypertension detection and control.
Why Join?
Joining Measure Up/Pressure Down® will result in better health outcomes for your patients, improved ability for your group to participate in performance-based contracts, such as ACOs or patient-centered medical home initiatives, and national recognition for your medical group.
Find out how to support Measure Up/Pressure Down® as an individual or supporting organization.