Professional Events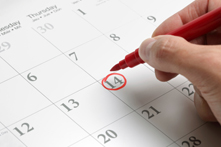 In addition to a monthly webinar series, Measure Up/Pressure Down® and our partners offer events across the country to help health care professionals share and learn from experts about emerging research and clinical applications.
High Blood Pressure Research 2014 Scientific Sessions
American Heart Association
September 9-12, 2014
San Francisco, CA
AMGA 2014 Institute for Quality Leadership Conference
American Medical Group Association
November 11-14, 2014
New Orleans, LA
Note: On Thursday, November 13 from 3:45-5:15 p.m. EST, Measure Up/Pressure Down® will host a peer-to-peer session. "Improving Hypertension Control: Adopting Care Processes of the Measure Up/Pressure Down® National Campaign" will feature interactive, small group discussions organized around each care process, facilitated by leaders from medical groups and health systems that are successfully putting the campaign planks into action.
2014 AHA Scientific Sessions
American Heart Association
November 15-19, 2014
Chicago, IL
2014 International Stroke Conference
American Heart Association/American Stroke Association
February 11-13, 2015
Nashville, TN
AMGA 2015 Annual Conference
American Medical Group Association
March 23-26, 2015
Las Vegas, NV
2015 PCNA Annual Symposium
Preventive Cardiovascular Nurses Association
April 9-11, 2015
Anaheim, CA
2015 ASH Annual Scientific Meeting
American Society of Hypertension
May 16-19, 2015
New York, NY