Interactive Tools
Tools









Heart360® (from Measure Up/Pressure Down® and the American Heart Association) is an online tool that helps you track and share health information with your provider, manage your heart health, and receive helpful advice and information.
HeartHealth Mobile App provides a quick heart health risk assessment and directs you to nearby locations that offer accurate and affordable blood pressure and cholesterol screenings. Created by American Medical Group Association member Marshfield Clinic Research Foundation, the app recently won the Million Hearts® Risk Check Challenge.
7 Steps to A Healthy Heart (from Association of Black Cardiologists) explains how you can prevent high blood pressure, heart attack, stroke, diabetes, and other health problems.
High Blood Pressure Health Risk Calculator (from American Heart Association) arms you with important information about your heart health risk.
Personal Risk Assessment (from American Stroke Association) asks questions – from your blood pressure numbers to age and family history – to help determine your risk level for a stroke.
My Blood Pressure Journal (from Million Hearts®) can be used every day to help you learn how to manage and control your high blood pressure.
Quizzes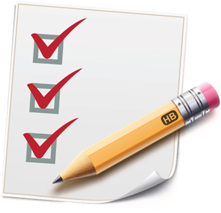 • Blood Pressure Quiz (from Association of Black Cardiologists) allows you to test your knowledge of blood pressure risk factors.
Trackers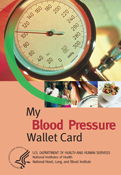 • Blood Pressure Tracker (from American Heart Association) provides information about blood pressure levels, instructions for taking your blood pressure, and a printable tracker and wallet card for monitoring your numbers.
• My Blood Pressure Wallet Card (from Million Hearts®) helps you keep a record of your six most recent blood pressure readings. It also offers lifestyle tips to reduce your high blood pressure and a list of questions to ask your health care team.
• Medication Tracker Wallet Card (from Million Hearts®) helps you keep track of your medications and refills, including medicine name, the reason you are taking it, dosage information, how often and when to take it, and refill dates.