Learn About High Blood Pressure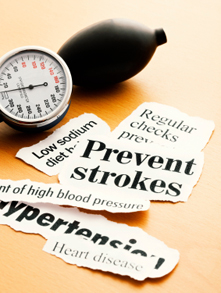 You probably have many questions about high blood pressure, such as, "What does high blood pressure really mean?" or "How do I know if I have high blood pressure?" and "What can I do about it?"
It is important to understand the facts about high blood pressure. The following webpages will help you learn more about the condition and what you can do to live a healthy and happy life.
For health care professionals, please click here for provider-specific information.
• What Is High Blood Pressure? – Learn about high blood pressure, including what it is and the impact of the disease
• High Blood Pressure Facts – Through easy-to-understand facts, discover the toll high blood pressure takes on the health and finances of the U.S.
• High Blood Pressure and Health Disparities – Discover how age, gender, race, or ethnicity may cause some people to be more at risk for the disease than others
• How Can I Prevent High Blood Pressure? – Know your risk factors and those you can and can't control
• Measure, Monitor, and Maintain Your High Blood Pressure – Find out how measuring your blood pressure and monitoring for changes can help you maintain control of your blood pressure
• Latest Trends in High Blood Pressure Treatment – Explore the most up-to-date and accurate information on the evolving landscape in the treatment of high blood pressure, for patients and professionals.