Spokespeople
Measure Up/Pressure Down® experts on high blood pressure may be scheduled, as available, for media interviews. Full spokesperson biographies are below:
Jerry Penso, MD, MBA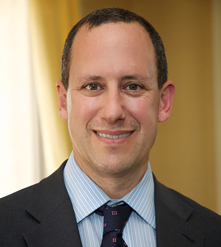 Dr. Jerry Penso joined the American Medical Group Association (AMGA) in September, 2012 as Chief Medical and Quality Officer. In his role at AMGA, Dr. Penso works to design, develop, and implement AMGA's initiatives related to quality management and research on behalf of the membership. He oversees efforts of AMGA's philanthropic arm, the American Medical Group Foundation, including the Measure Up/Pressure Down® campaign, and he plays a key role in quality initiatives of AMGA's for-profit informatics and analytic company, Anceta, LLC, a collaborative data warehouse. He contributes to setting goals and objectives in concert with AMGA's organizational strategic plan and serves as a member of the association's Strategic Planning Team.
Prior to joining AMGA, Dr. Penso served as Medical Director, Continuum of Care for Sharp Rees-Stealy Medical Group (SRSMG) in San Diego. He previously practiced as a family physician with Sharp Mission Park Medical Group in north San Diego County for more than 14 years. Sharp Healthcare is the largest integrated health care delivery system in San Diego and a 2007 Malcolm Baldrige National Quality Award recipient. Dr. Penso coordinated Pay for Performance initiatives and chronic disease management, and SRSMG has been recognized as a top performing group in California's Pay for Performance program since 2005.
Dr. Penso has received numerous awards, including the Mead-Johnson Award for Graduate Education in Family Practice. He is a member of the American Academy of Family Physicians, the San Diego County Medical Association, and the California Medical Association. He received a Bachelor of Science in chemistry from the University of California, Berkeley. He received his medical degree from the University of Southern California, and an M.B.A. from San Diego State University.
Participating Medical Group and Patient Spokespeople
Interviews with participating medical group(s) in your community and patients with high blood pressure, in relation to Measure Up/Pressure Down®, can be coordinated through Shannon Walsh, Communications & Partnership Coordinator.